Description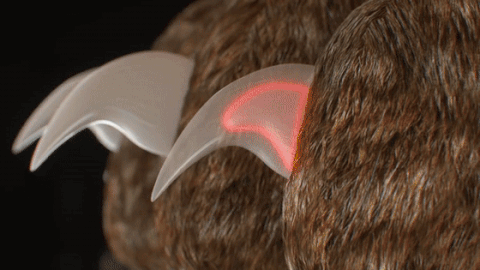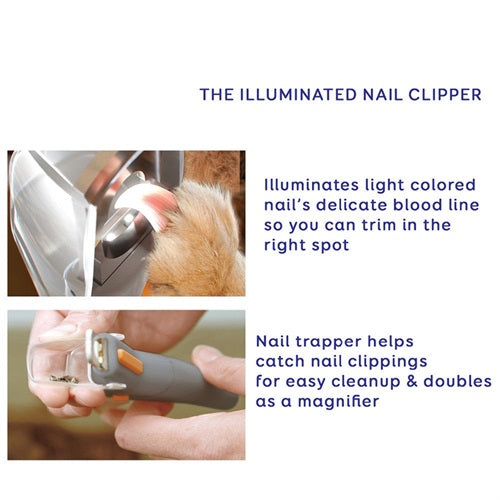 This nail trimmer with LED light and magnification mirror ensures that you can cut your pet's nails without risking injury or discomfort to your pet.The bright LED light allow you to see exactly where you need to trim.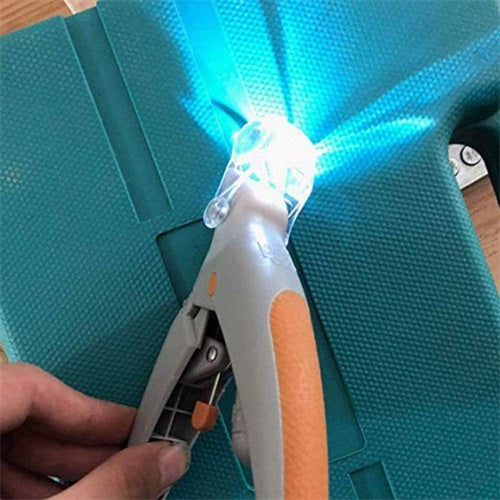 FEATURES:
Made of durable precision cutting blade,the blade can cut nails quickly without causing pain!
5x magnification mirror can allow you to see things up close and reduce the risk of cutting too deep.
LED lights illuminate the cutting area to help see while cutting.
Lightweight and portable, easy to carry and use.
Great for gogs and cats,it is a professional nail trimmer grooming tool and a nail trapper claw care for dogs cats.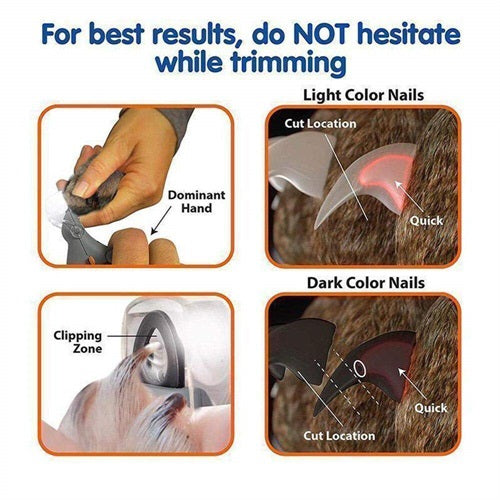 It has a nail catcher so you don't have to clean the nails and dirt on the floor.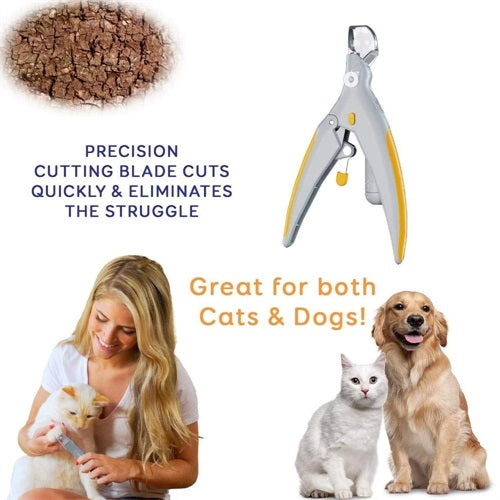 Cutting Instuctions:
1. Before cutting, make sure that the LED switch on, this will help identify the quick of the nail clearly on light/colored nails.
2. Hold the trimmer using your dominant hand with the upper handle in your palm. Squeeze the handle a few times to get a feel for how the trimmer works. You will need to squeeze firm and swiftly without hesitation for best results.
SPECIFICATIONS:
Color: grey + yellow
Size: 15 * 9cm
Material: ABS plastic + stainless steel
Battery: 3XLR44 battery can be replaced (not included)
Package Includes: 1 * Pet Nail Trimmer